Clementina Ajamgbe-albert
Director 09061500004 info@gnmfb.com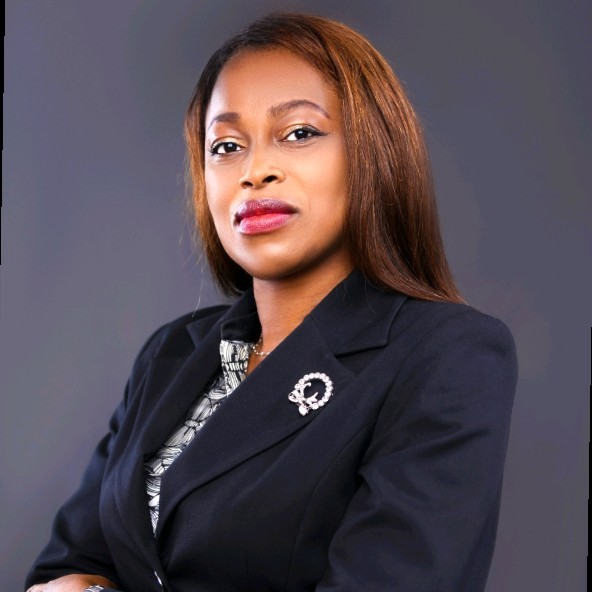 Biography
Clementina Ajamgbe-Albert is an experienced professional in Business Development and Administration. She considers herself a bridge that connects any organization to their most valued asset – the Customer. In her over 11 years experience in the Banking sector, her focus was to manage and grow the existing customer base while creating new business relationships to achieve and enhance the profitability of her business unit both at the branch and Regional levels.
Clementina started her career as a Customer Relation Manager at Atlas Bureau de Change where she was involved in the resolution of customer's enquiries and complaint and ensured customers are satisfied and retained.
She later proceeded to work as a retail banking group relationship officer at Skye Bank Plc. Owing to her exceptional performance, she was later appointed as team lead of the Small Business Group unit at her branch. During her tenure, she contributed to the profitability of the branch and regional marketing portfolio, and restored dead business relationships to thriving, mutually beneficial accounts for the bank. She also worked with Polaris Bank Limited heading the mainland Regional branch Small Business Group where she contributed to the profitability and growth of viable business relationships in retail and international trade business.
As a Partner and Investment Manager at Junsept Nigeria Limited, she managed corporate and retail businesses to achieve profitability and ensure customer satisfaction. Her risk management and financial advisory skills helped to keep the business afloat during the recession period. She also serves as a director of Precision Project Properties; a viable Real estate company within Nigeria.
She contributes her expertise as a member of the board of directors, with a focus on financial and credit review strategies to ensure sustainable growth and maximize the profitability of the bank.
She holds a B.Sc. in Chemical Engineering from the Lagos State University which accounts for her strong analytical mind, and also an M.Sc. in Environmental Management from the University of Lagos, Nigeria, with emphasis as a professional in enhancing business sustainability.
In her spare time, Clementina enjoys watching football and listening to music.