Folake Ajoke Bankole, Cfa
DIRECTOR 09061500004 info@gnmfb.com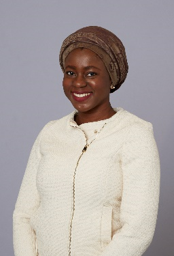 Biography
Folake Bankole is a finance professional and strategist fueled by curiosity, excellence and innovation. She is currently responsible for Financial Control and Strategy at Sigma Pensions Limited, one of the top Pension Fund Administrators in Nigeria. She joined Sigma Pensions when Actis PE fund acquired the company through the investment company Actis Golf. She works closely with the Board and is also responsible for the financial management of Actis Golf.
Folake started her career in the Treasury Department of United Bank for Africa (UBA) and has since worked with several leading financial institutions including the Central Bank of Nigeria and PricewaterhouseCoopers. She has over 9 years' experience in the financial services industry covering auditing, financial control & analysis, performance management, securities trading, financial reporting, corporate finance and business strategy. She is a CFA charter holder and a Fellow of ACCA.
She currently serves as the Treasurer of the CFA Society Nigeria, a position she aspired to because of her dedication to building knowledge in the financial services sector. As a member of the board, she is responsible for the financial management of the society and she also supports other board members in the areas of Advocacy and Policy implementation.
She is very passionate about giving back to the society and actively participates in groups that cater to orphans and other less privileged members of the society. In her spare time, she enjoys learning about robotics & AI.