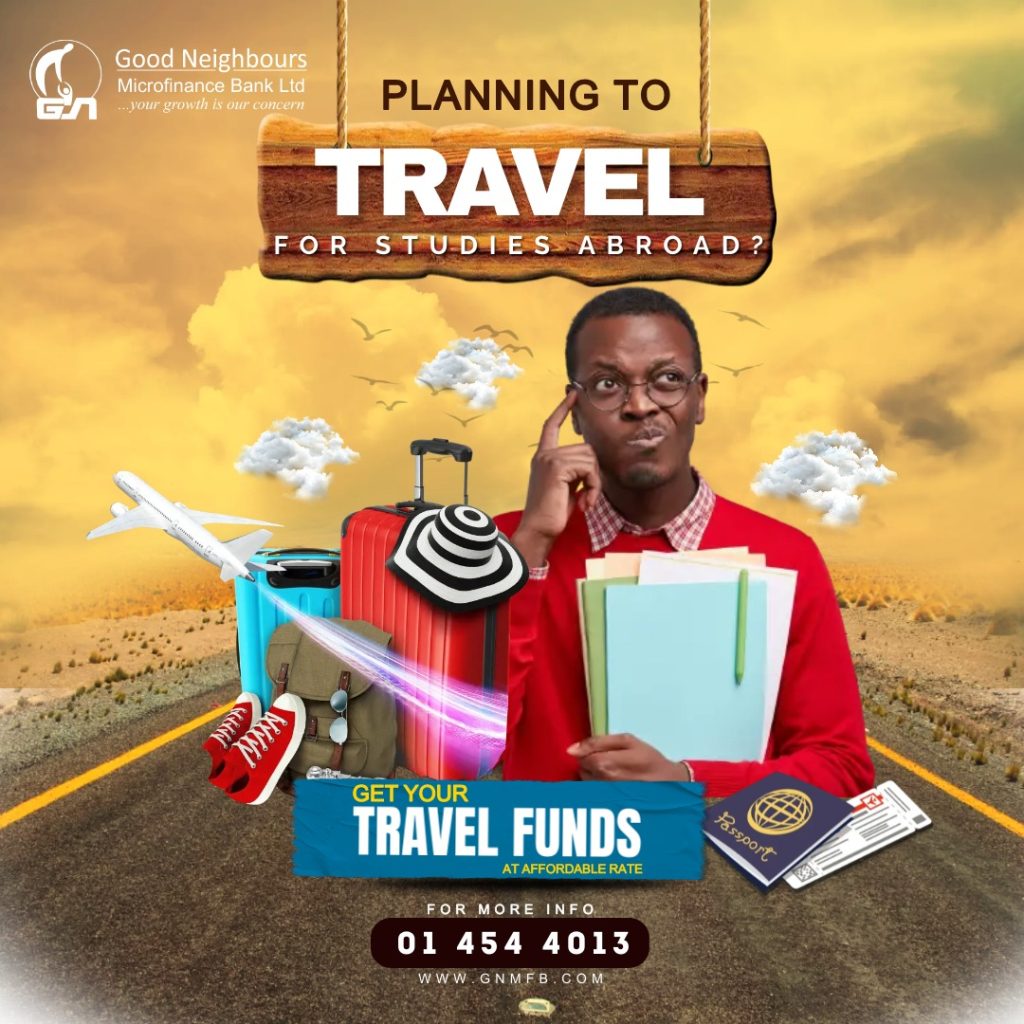 Congratulations on taking the first step to Japa to Abroad!
As you prepare to embark on this journey, securing the funds you need to support your travels can be a daunting task. That's where our Proof of Funds loan program comes in – it's a flexible and affordable way to demonstrate to travel abroad that you have the financial resources necessary to pursue your dreams. With our program, you can focus on your traveling and leave the financial details to us. Plus, our dedicated team of experts is here to help guide you every step of the way so that you can make the most of your academic experience.
So why wait? Let us help you secure the funds you need and start your journey to success today!
Call 014544013 or Whatsapp 08133396070 or fill the form below
Kindly fill out the short form below to apply for your study loan